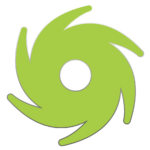 A wind mitigation inspection determines how hurricane-ready your home is. It helps with affordable insurance premiums and is required by most insurance carriers in Florida. 
We check the roof-to-wall ties, roof deck attachment, secondary water resistance (SWR) methods, roof covering and installation, wind and flying debris protection for the garage door and openings to the home.
The report is provided on a standardized Florida Office of Insurance Regulation OIR-B1-1802 (Rev. 01/12) wind mitigation form and is valid for 5 years.
If your home was built or your roof replaced after March 2002, it likely qualifies for additional credit and reductions to your homeowner's insurance premiums. 
Wind Mitigation Sample Form
Cost Breakdown
A wind mitigation report is included with every Residential Home Inspection.
If purchased as a standalone service the cost starts at $99.
We Can Help
You owe it to yourself to get the lowest insurance premiums. If your home is ready to weather a hurricane, you should get it documented so you can receive the savings.
A Little Bit of History
In 1992, Hurricane Andrew made it clear Florida homes were not being built to withstand the local environment. Lawmakers and insurance providers changed the Florida Building Code. The updated Code requires home builders to use construction practices which improve a home's likelihood of surviving high wind conditions. In 2006, Florida state lawmakers took action and appropriated $250 million to create the "My Safe Florida Home" Program. They created the program to help Floridians identify and make improvements to strengthen their homes against hurricanes through free wind inspections and grant funds.
The Florida legislature directed the My Safe Florida Home Program to target its resources to homeowners living in single-family, site-built homes in Florida, by providing up to 400,000 free wind mitigation inspections and at least 35,000 grants to eligible homeowners. Since the My Safe Florida Home program ended in 2009, financial incentives have been established for homeowners to protect their homes by achieving a rating based on wind vulnerability risk.