A four-point report is required by many insurance carriers. This report gives a general overview of the four main areas of interest in a home: Heating & Cooling, Electrical, Plumbing, and Roof.
The inspection and report describes the condition and age of these elements provided on a standardized form accepted by all Florida insurance carriers. 
Four Point Sample Form
Four Point Inspection Cost Breakdown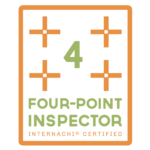 Four point inspections are included for free with every Residential Home Inspection. We've taken the guesswork out of having to figure out if you need one or not.
If your insurance carrier asks for a four point and you do not have a home inspection scheduled as part of a real estate transaction, annual maintenance, or 11-month warranty, the cost starts at $99.
When combined with a full home inspection, four point reports come with a free re-inspection to document any changes or repairs required by your insurance carrier. If you're getting a four-point without a full home inspection, the cost for re-inspection is $49. 
Why do I need a four point inspection?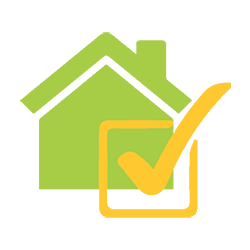 Insurance companies are reluctant to issue Homeowner Insurance Policies on older homes (usually 25 years old or more).
Their common concern is there may be conditions in an older home which could become a liability to them. For instance, a home with a roof nearing the end of its reliable service life may fail while under the policy and the homeowner may seek reimbursement from their insurance company for damages to the home or its contents. Similar concerns extend to the condition of the HVAC, electrical and plumbing systems in an older home. If these elements are in poor condition, in need of being updated or replaced, or were improperly installed, they may fail and cause fire or water damage to a home.
Insurance companies generally assume newer homes do not have these problems as frequently as older homes.